Nonna Fortunata's Favorites: Bucket List Views, Unique Shops & Mouth-Watering Dishes
There is so much to see and do in Positano, it can be hard to decide what to do first! If unforgettable views, one-of-a-kind shops and world-class seafood are what you're looking for, you've definitely come to the right place.
Nonna Fortunata was the definition of a great host, and very proud of the village she grew up in. She was happy to share with her guests the best things in Positano: breathtaking landscapes filled with colorful villas, secret areas only reachable by boat, and freshly caught seafood prepared by humble chefs.
In this guide, you will learn Nonna's favorite things to do, taste, and see. You'll even find out what kind of shops to be on the lookout for so you can take home a little piece of the Amalfi Coast with you.
Lets get started crossing off that bucket list!
Where to take pictures in Positano
No matter what time of year you visit, you'll always find plenty of chances to take an amazing picture or have a unique adventure. Take in the beach, hike the path of gods for dramatic views, or sip on a cocktail at a rooftop bar. 
Spiaggia Grande/Marina Harbor and Fiordo di Furore/boat tours.
Check out the free beach area in the center for a great shot of villas rising out of the sand! You can also rent a chair for around £20 a person. While you are here, you can watch all the boats coming in and out of the Marina, or even take a boat tour of Fiordo di Furore. Just ask us for details.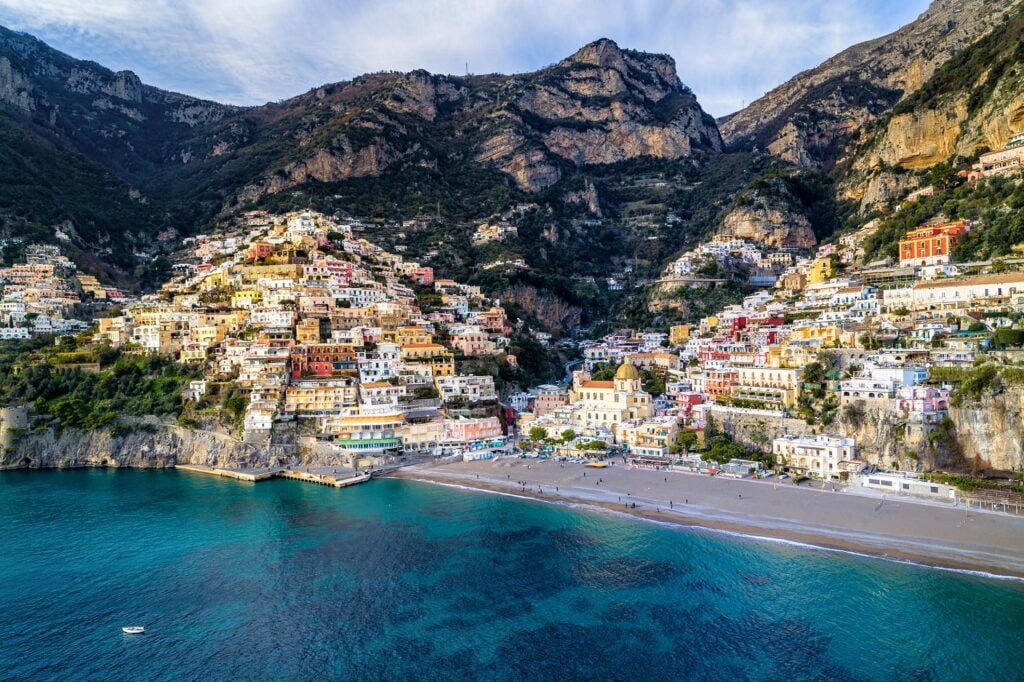 Tip: Get to the marina early in the morning for best sun. 
Path of the Gods Hike
The Path of the Gods (Sentiero degli Dei in Italian) is an incredible hiking trail atop the cliffs of the Amalfi coast. You'll take in breathtaking views of the sea and several fishing towns below the cliffs. Getting there is just a short trip to one of our neighboring towns.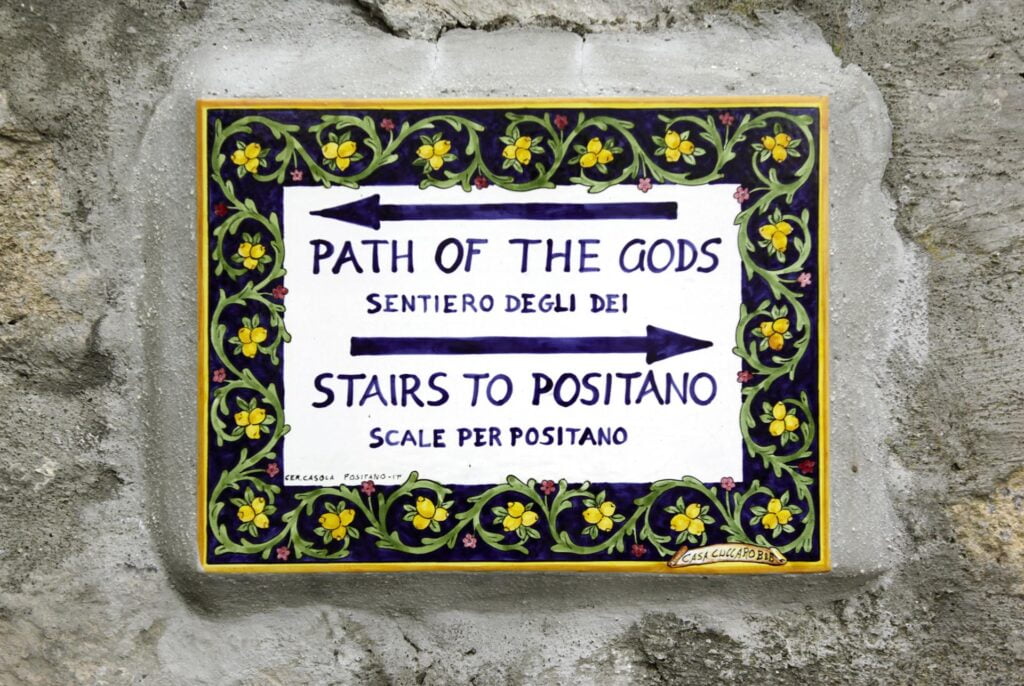 It takes about three to five hours to do the whole thing, so make sure you bring snacks!
Local Festivals
There is nothing more exciting than celebrating Italian style. If you are in Positano in August and September you are in for a treat. 
– August 15 – Re-enactment of the Landing of the Saracens – a day of feasting and fun to celebrate a famous battle that took place off the coast in 1558. This coincides with Ferragosto, Italy's most important summer holiday. Try the melanzane al cioccolato (more about that below).
– Last Sunday in September – if you are in Positano, do not miss the Festa del Pesce (fish festival) full of feasting, fun and fireworks on Fornillo beach.
Positano Sailing Trips, Boat Tours & Snorkeling
Besides the beautiful beaches of Positano, there are many smaller beaches and coves to be discovered along the coast that can only be reached by boat. You can always find daily excursions and kayak tours no matter the time of year. In July and August, you can even join a moonlight kayak tour!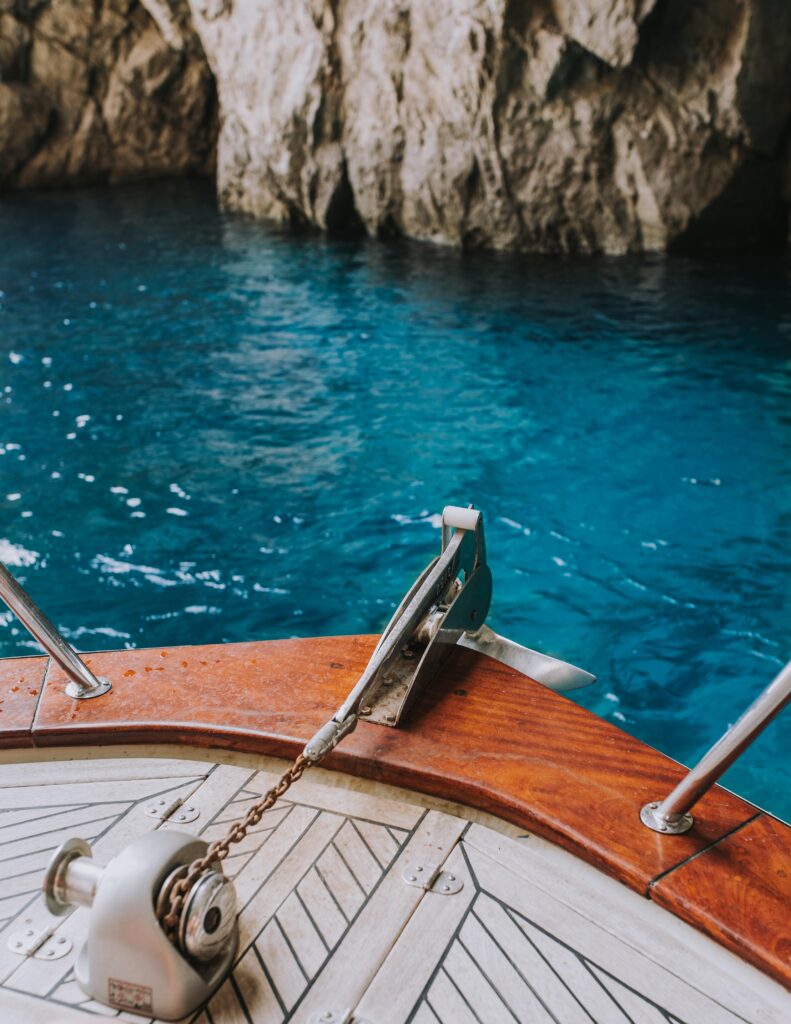 Other types of tour options:
– Pompeii & Amalfi Coast Day Trip: Visit Pompeii and Mount Vesuvius with a guided tour from Positano and back.
– Museo Archeologico Romano: A guided visit of a Roman Villa beneath the crypt of Chiesa di Santa Maria Assunta. This archaeological site has wonderful paintings and frescoes preserved by volcanic ash following the explosion of Mount Vesuvius.
– Boat and Snorkeling Tour
– Capri Boat Tour with a Happy Hour
– Private Sea Grottoes Boat Excursion
– Vespa Scooter Tour
What is so special about Positano?
There are many items you can only find right here in Positano. There is something for everyone on your list if you're looking for the perfect gift, or treat yourself to some of the finest quality clothes in Italy.
Ceramic shops
Ceramics have been handmade in Positano for the last 600 years, and has become the center of production throughout all of Italy.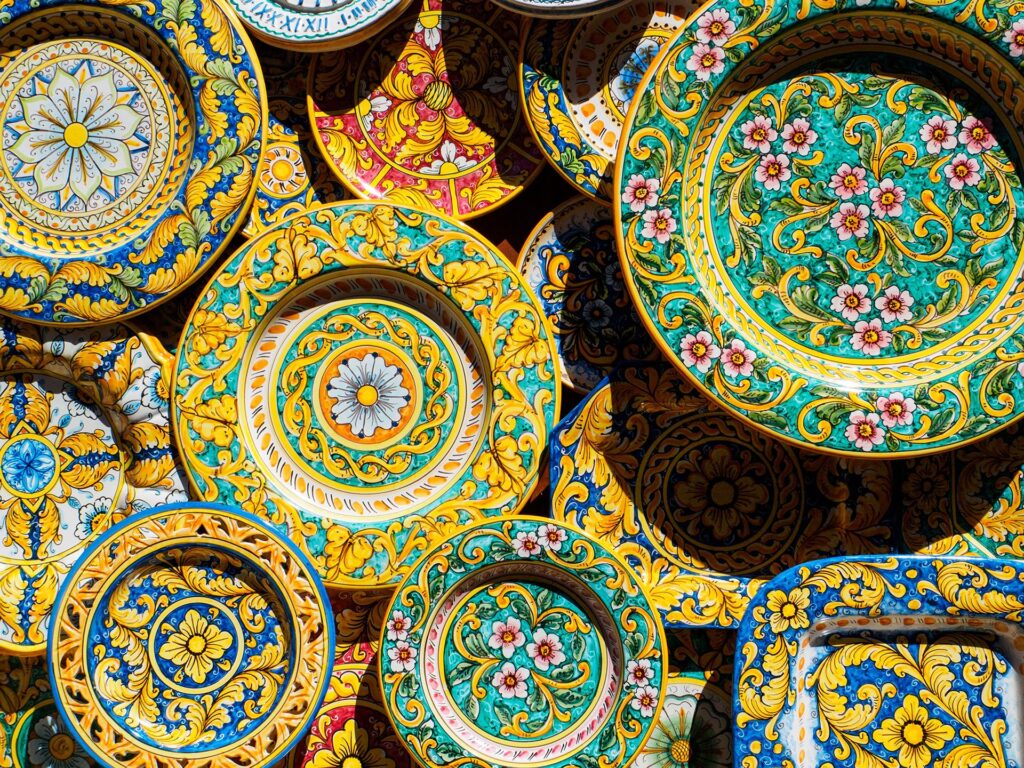 Fine clothes, bikinis and sandals
Positano style is all about handmade, breezy and slightly hippy-chic. Look for crochet bikinis and artisan sandals to fit in like a local. 
Rare liquors
Lemons are a fixture here, and of course they'd be incorporated into an alcohol! You must bring back a bottle of limoncello to enjoy on a hot day. You should also taste local favorites like meloncello or finochietto.
Does Positano live up to the hype?
Gli Scialatielli All'Amalfitana
You'll love this dish packed with seafood and a very special type of pasta made only in this region.
Melanzane al cioccolato
If you are here during Ferragosto, consider yourself lucky! This dessert is only made for the August holiday. Imagine an eggplant lasagna, made with chocolate…sounds weird but its amazing.
Limoncello spritz
Made from local lemons, this very drinkable cocktail is sure to waken up the taste buds. 
There is something for everyone here in Positano, this is just the tip of the iceberg! Let us know about anything else we can help you with.